Tillicoultry Primary School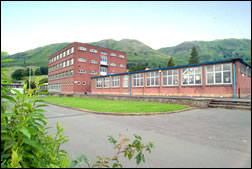 Tillicoultry Primary School is a non-denominational primary school situated in the village of Tillicoultry at the foot of the Ochil Hills, adjacent to Fir Park dry ski slope.
The school provides education from Nursery to Primary 7.
It is a Health Promoting School which maintains positive partnerships with parents, carers and other agencies for the benefit of the children and school community.
You can view the latest HMI Inspection Report via the Education Scotland site.
Pupil Equity Fund Plan
Tillicoultry Primary School's PEF Plan is available to view or download via the link provided.
School Term dates