Primary Schools' Support Service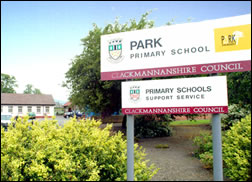 Clackmannanshire Primary Schools Support Service (PSSS) is committed to the welfare of all pupils in Clackmannanshire Council schools.
Our service adopts a holistic approach to individual needs and delivers a quality service to pupils, parents and all primary schools within Clackmannanshire.
The multidisciplinary team includes teaching staff, support workers and learning assistants as well as management and administration staff. The team have created a warm, welcoming atmosphere where everyone is equally valued and an open, caring and stimulating climate is fostered.
Flexible and responsive methods are utilised within the service to support school aged children with additional support needs, experiencing social, emotional and behavioural difficulties through onsite and outreach provision.
The focus is placed upon creating individualised proactive support packages for pupils to maintain their mainstream placements. This is achieved using a continuum of support methods.
A limited number of places are available within the support base to support pupils off site and facilitate their return to mainstream schools wherever possible. Children attending the base for part or all of their school week, will experience a similar curriculum to their peers but in a more supported environment. Staff work very closely with other agencies to provide an appropriate education package for each individual. Pupils who require this level of support are identified through the staged intervention process and places are allocated through the Internal Resources Group (IRG).
The PSSS is located within Park Primary School.
School Term dates