Clackmannanshire West - Cllr.
Les Sharp
Elected Member, Scottish National Party (multi-member ward)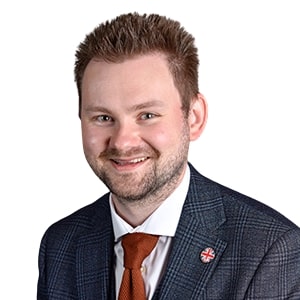 Contact details
Telephone: 01259 452286 / 07854 370 904
Fax: 01259 452230
Email: lsharp@clacks.gov.uk
Surgeries
Councillor Sharp holds a weekly surgery on a Tuesday in the Dumyat Centre between 6.00pm and 7.00pm.

Please contact Members' Services on 01259 452005 for further information.

Training
The Scottish Local Authorities Remuneration Committee recommends that Councils publish information on Councillors' training and development.

Details of the individual sessions can be obtained from records maintained in Members' Services. Email customerservice@clacks.gov.uk or telephone 01259 450000 for further information.

Additional Info
Registration of interests
The Ethical Standards in Public Life etc (Scotland) Act 2000 introduced an ethical framework to Scotland. One of the key elements of this new act is the Councillors' Code of Conduct, which underlines a strong commitment to the promotion of high standards in public life. Section 4 of the Code sets out the categories of interests, financial and otherwise that Councillors must declare. In line with legislation a copy of the Register of Interests for Clackmannanshire Councillors is also available for public inspection at the Council Headquarters in Greenfield Alloa FK10 2AD.
For Further Information Contact
Business Support, Strategy & Customer Services
Kilncraigs, Greenside Street, Alloa, FK10 1EB
Tel: 01259 452011 / 450000
Email: customerservice@clacks.gov.uk