Class Cuisine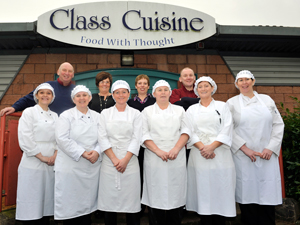 Class Cuisine, the Council's catering service provide a variety of services throughout Clackmannanshire which include our primary and secondary schools' meal services and meals on wheels.
View photographs of our facility:
Clackmannanshire Council's primary school lunches are nutritionally balanced and the latest software is used to make sure all of our meals meet strict legislative standards.
We also provide meals for the meals on wheels service throughout Clackmannanshire.