Services To Communities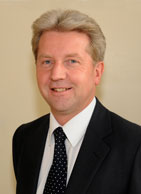 Garry Dallas, Director
Services to Communities brings together most of the Council's regulatory, property and contract services including amongst others, Development Management (Planning), Housing (private and public), Environmental Health, Building Standards, Roads, Property Maintenance and Waste Management.

The directorate is structured into two main services:
The service strategy is based on three main themes:
Caring for the Environment
Enriching Peoples Lives
Promoting Sustainable Development
Each theme has a set of key objectives that all teams within the Service will seek to achieve in the coming years. How they will do this will be defined by the key tasks and associated action plans that they will identify in the Annual Service Plan.
Contact information
Director, Services to Communities
Kilncraigs, Greenside Street, Alloa, FK10 1EB
Tel: 01259 450000 Fax: 01259 727452
Email: development_services@clacks.gov.uk